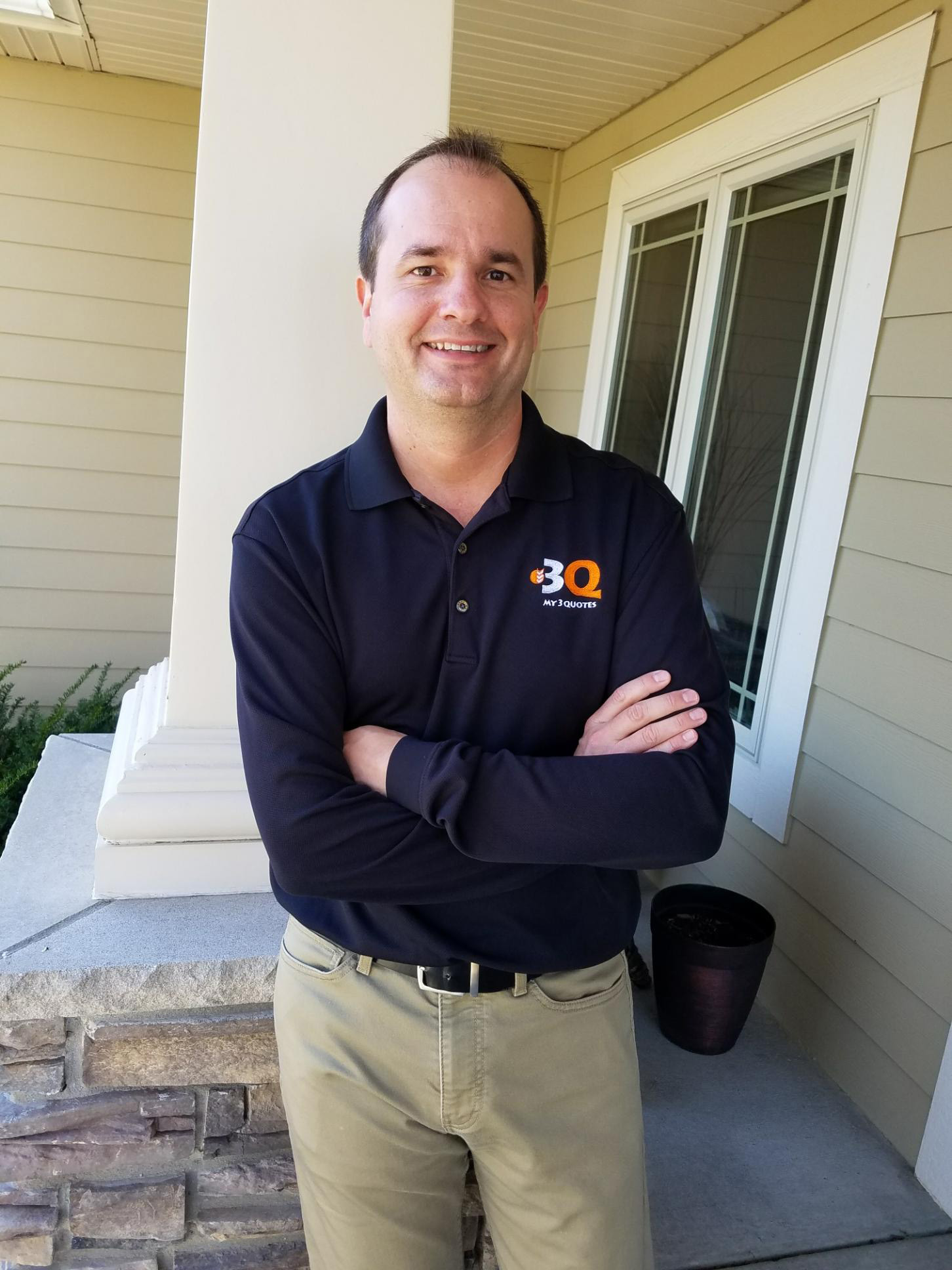 The Better Business Bureau (BBB) recommends all customers receive 3 estimates on any siding, window, or roofing project. How do you decide which companies to call? Ryan Carey has been in this industry for over 20 years and has worked for multiple home improvement companies in both sales, production, and management. He knows the pros and cons of all available products and knows the companies that deliver on their promises.
High pressure companies that over charge and under deliver are too common in the Twin Cities area. Sales people give conflicting stories, push their own products and talk negatively about the rest, leaving customers feeling confused, pressured, and generally frustrated with the process.
"I founded My 3 Quotes *in 2013 *on the premise that it doesn't have to be that way. Upgrading your home should be a pleasant experience. It is also a big decision and investment. I believe that every homeowner deserves an unbiased expert who knows the best companies, ​products, and prices while looking out for you – the customer!"​
Why would you ever get quotes the old-fashioned way again?
You will never get home improvement quotes the old-fashioned way ever again!
Here's How My 3 Quotes Works
Free Home Improvement Estimates in Minneapolis & St. Paul, MN
Welcome to the only service you'll ever use to collect home improvement quotes.
For the homeowner, it represents the unique opportunity to get 3 competitive quotes from the BBB's highest rated home contractors in the Twin Cities area without the hassle of 3 companies dragging you through their sales process.
It's That Simple! No Pressure. No 3-Hour Meetings.
Save thousands of dollars as companies compete against each other for your business.
How can we collect your 3 home improvement estimates for free?
Customers often ask "You put in so much time and effort to help us with this project. How can it be free?
First of all, we've completely reinvented the process by eliminating the company salesperson (and the commission). My 3 Quotes will serve as your contact throughout the install process and be an advocate for you.
Appointment costs are also extremely expensive, whether it be direct mail, home shows, door knocking, search engine optimization, radio or tv ads, billboards etc. Every contractor invests thousands of dollars to be seen by potential siding, window, or roofing customers.
A My 3 Quotes customer comes to them with no marketing cost.
My 3 Quotes charges a fee to the company that gets selected by the customer. This fee is significantly less than what the company normally needs to pay to generate a sale and pay commission. Therefore, when quoting on the job, the company is motivated to go right to their bottom dollar for two reasons:
Because they know they are competing against two other highly rated companies.
Because their marketing and sales costs for a My 3 Quotes job are less than what it costs through traditional methods.
What we have here is a win-win-win situation for all parties, which is why we started My 3 Quotes.
Lowest prices, best companies, no hassle!